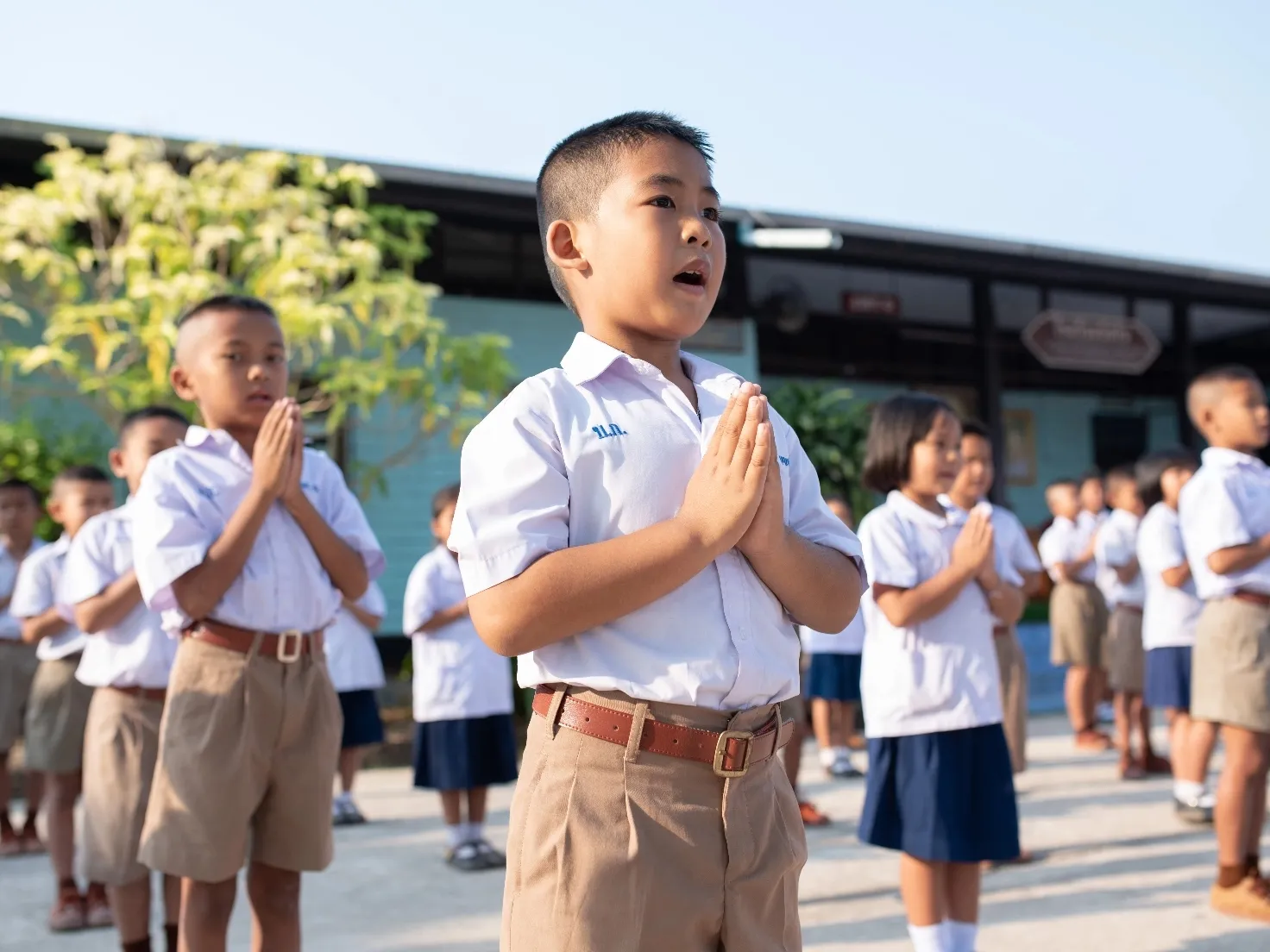 Education is fundamental to supporting a country's economic growth and social development. Therefore, B.Grimm has been contributing to education in every dimension.
Little Scientists' House Thailand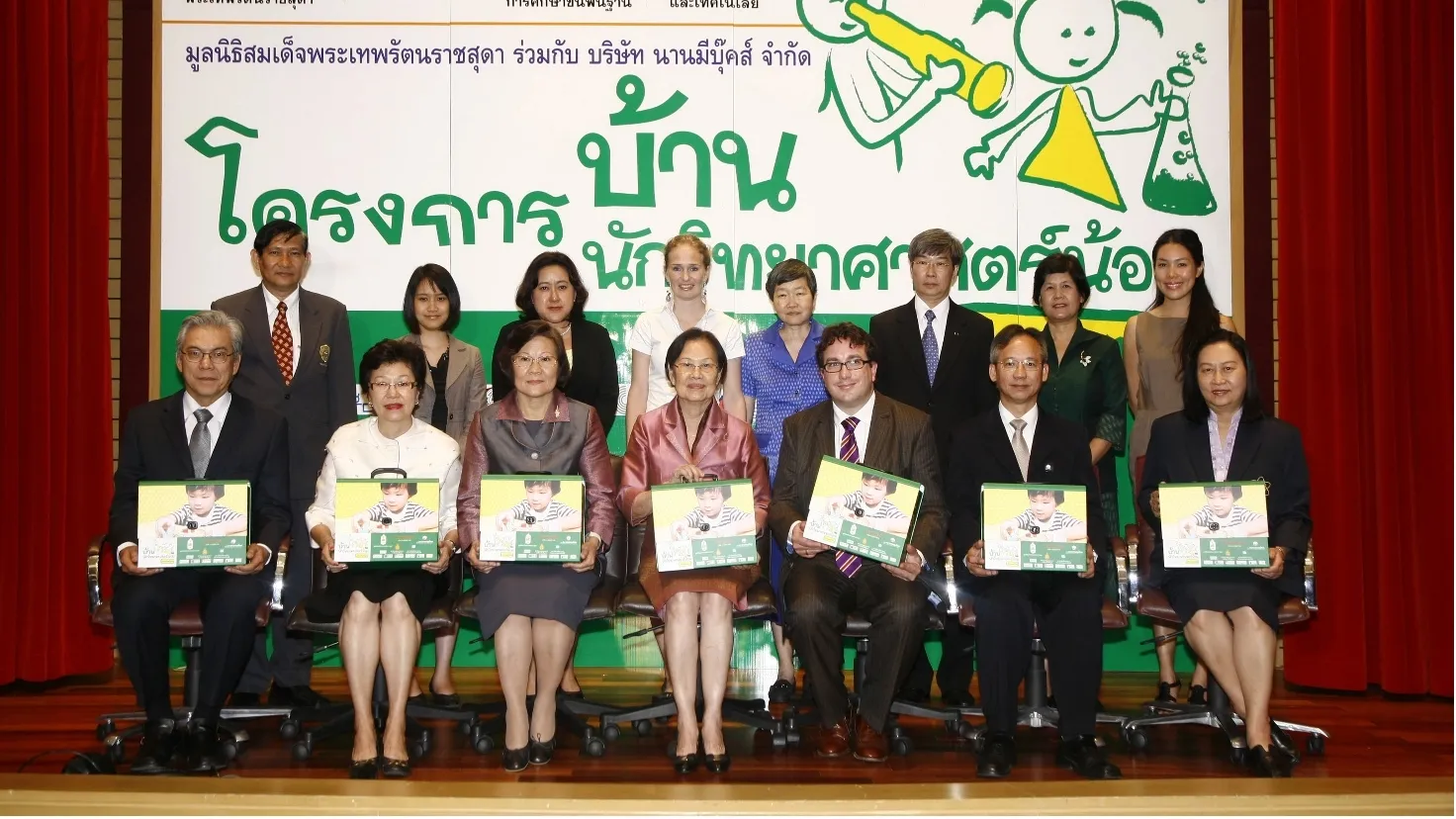 Science is crucial in Science, Technology, Engineering, and Mathematics (STEM). Since 2010, B.Grimm has been one of the key supporters of Little Scientists' House Thailand, which was graciously initiated by HRH Princess Maha Chakri Sirindhorn after having seen the concept of "Haus Der Kleinen Forscher " once visited Germany.
The project focuses on making science learning fun for kindergarteners and inspiring them to use scientific skills in everyday life. In addition, we encourage our people to participate in and support the science classes of the networking schools nearby our power plants and factories.
B.Grimm School and A.H. Link School (Under the Royal Patronage of HRH Princess Srinagarindra)
In 1968, Herbert and Khunying Alma Link were assigned by HRH Princess Srinagarindra once following the Princess Mother visited the border areas to support border patrol police schools, as primary education help equip children with knowledge and basic skills. B.Grimm made donations to support the construction of border patrol police schools' buildings at B.Grimm School in Aranyaprathet, and A.H. Link School in Kaeng Krachan, and have been supporting the two schools with ongoing scholarships, learning facilities, as well as organising social engagement activities to strengthen the people in both communities.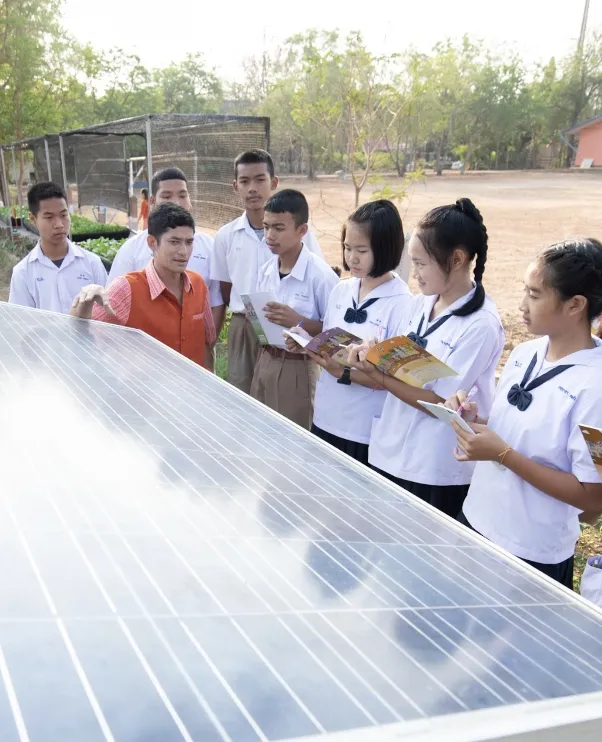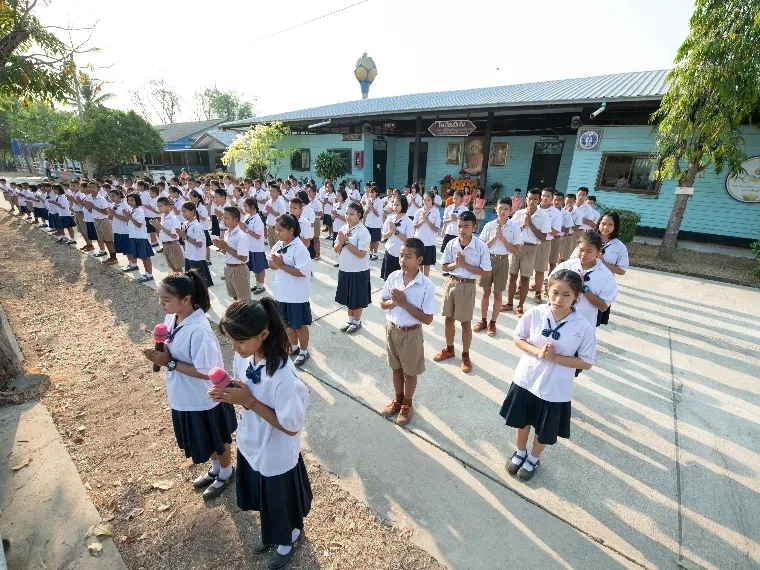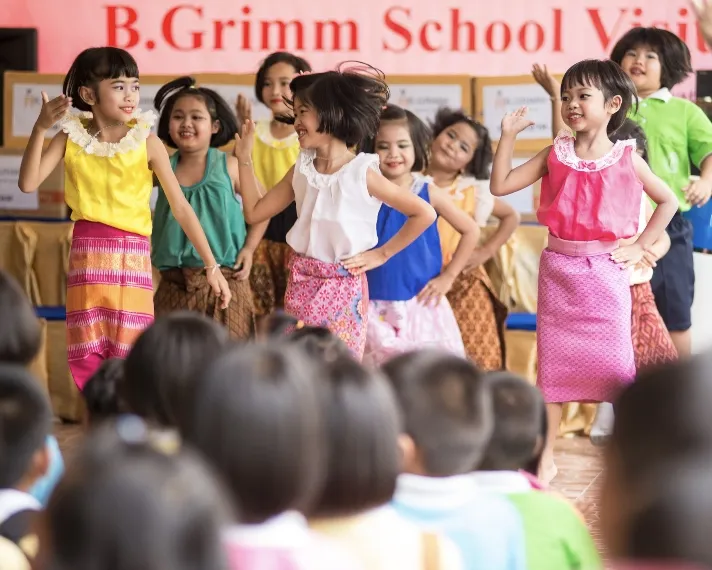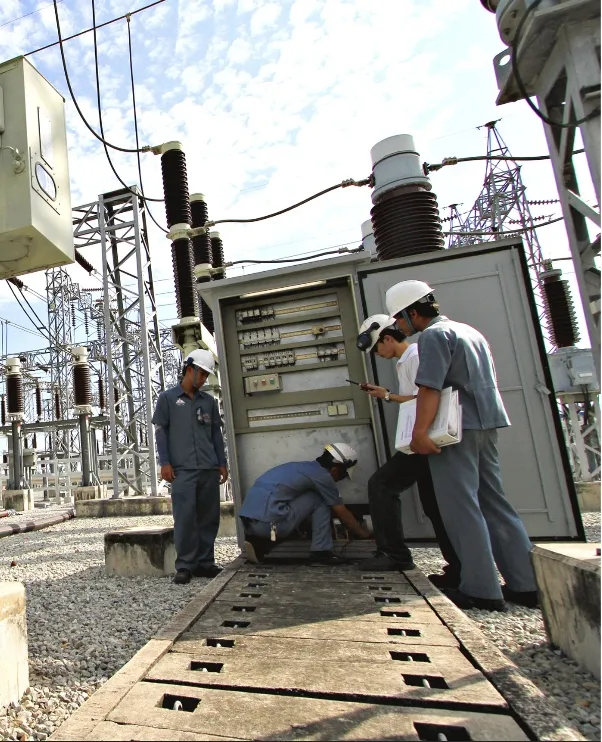 Dual Vocational Education
The dual vocational education system has been proven to be crucially important for European economic competitiveness, especially in Germany, as it produces highly specialised workers that meet the needs of industry. B.Grimm has been supporting dual vocational education through various projects, such as German Thai Dual Excellence Education: (GTDEE), Chitralada Technology Institute, and other vocational schools around the B.Grimm's Power plants to strengthen vocational students' expertise in their field and provide the opportunity for students to learn through hands-on experience with real professionals in the real workplace.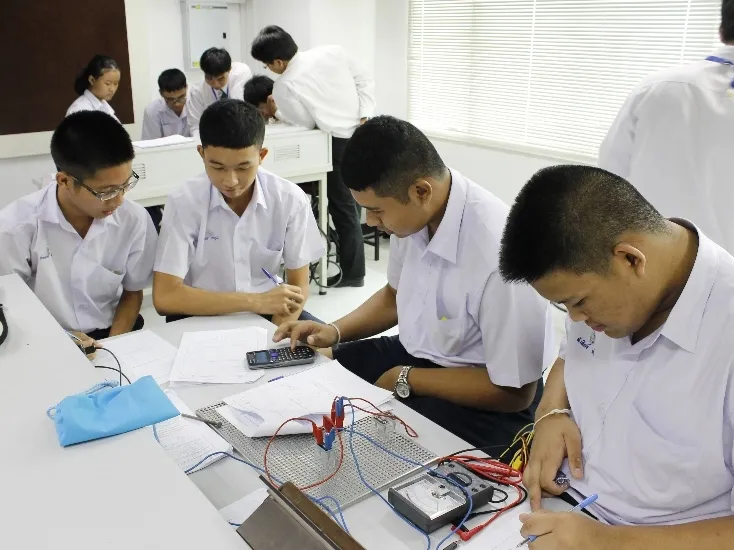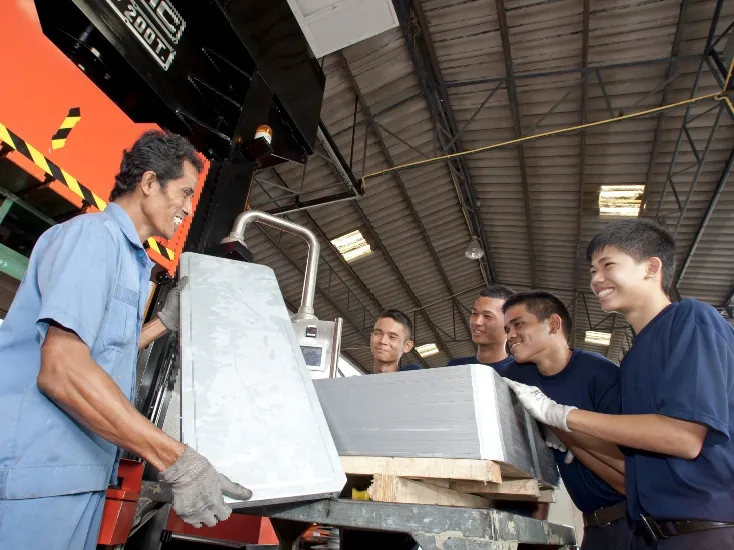 Princess Mother's Charities Fund of Thailand
Nurses play a crucial role in public health and deliver care to patients. Since 1991, B.Grimm has been supporting nurse professionals by providing "the Princess Mother's 90th Birthday Anniversary Scholarships" through the Princess Mother's Charities Fund of Thailand for nursing students from 34 Boromarajonani Colleges of Nursing across Thailand, Royal Thai Army Nursing College, Royal Thai Navy College of Nursing, Royal Thai Air Force Nursing College, and Police Nursing College. For more than 32 years, a total of 7,934 nurse students received the scholarships with 1,457 graduates from the nursing colleges.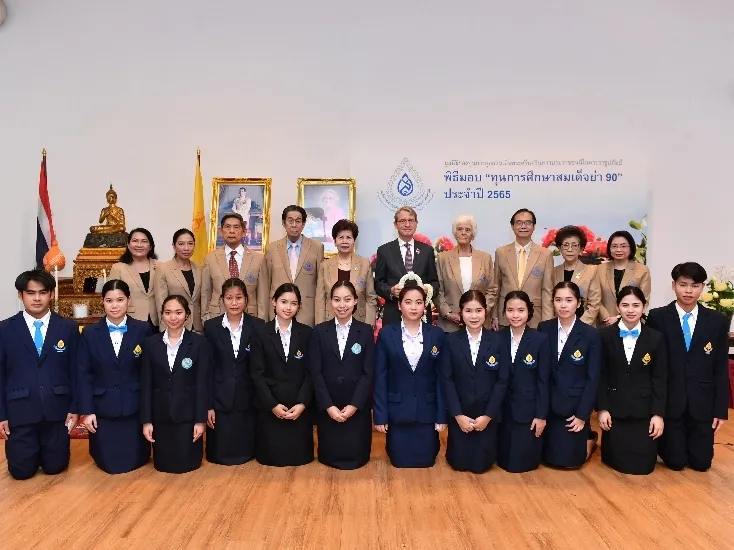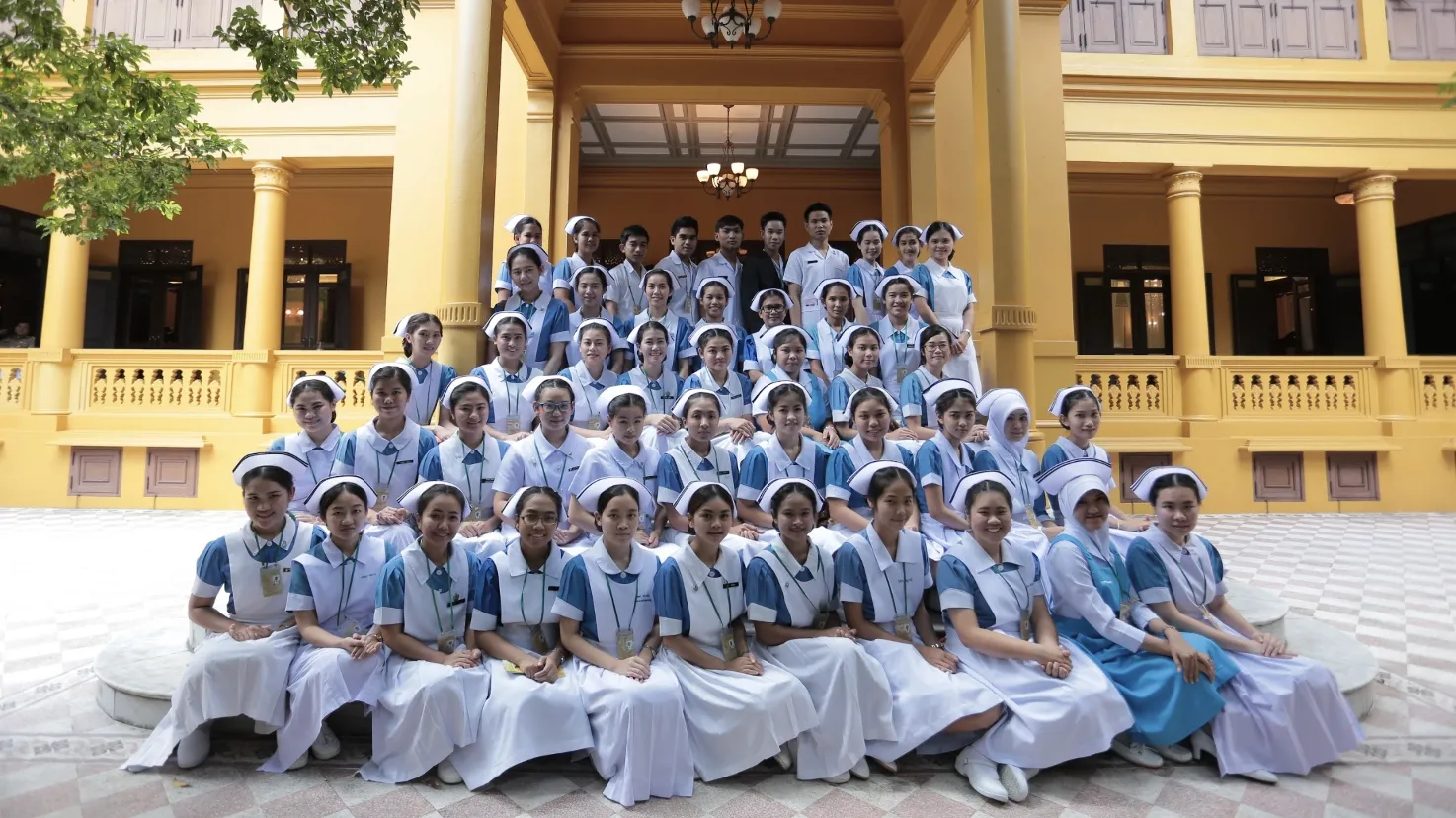 Innovation is the key to future economic growth. B.Grimm partnered with Harbour.Space University in Spain and the University of the Thai Chamber of Commerce bringing Harbour.Space@UTCC, the first digital entrepreneurial education in Asia, to Thailand, paving the way for students to become innovative entrepreneurs through hands-on learning with real entrepreneurs from world-leading businesses. In addition, B.Grimm provides scholarships for aspiring entrepreneurs in tech, design, data science, cyber security, etc.