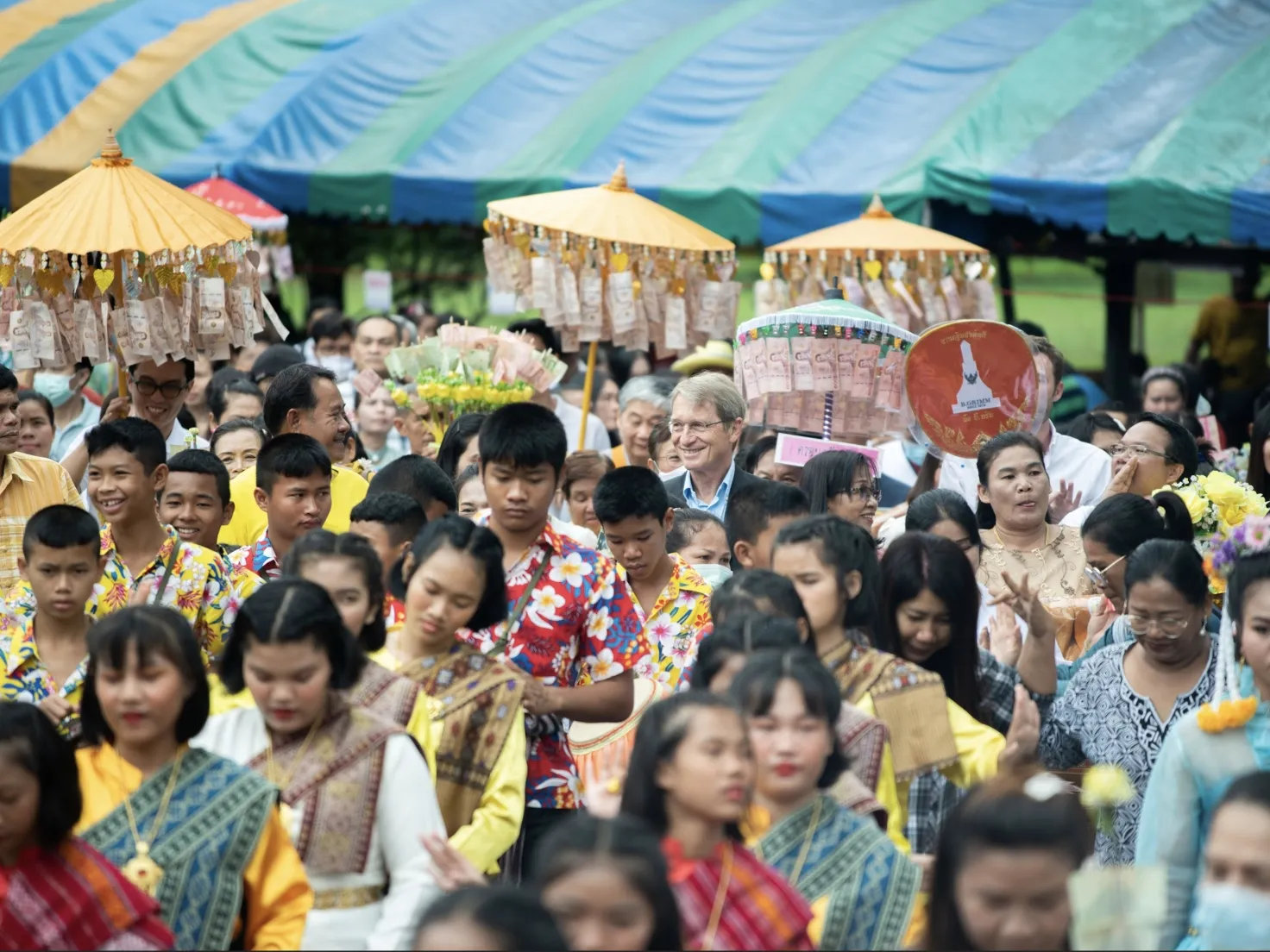 To promote the well-being of communities, B.Grimm supports various charities and foundations to help those in need who live in remote areas, the unprivileged, the community nearby our factories, and casualties from any incident.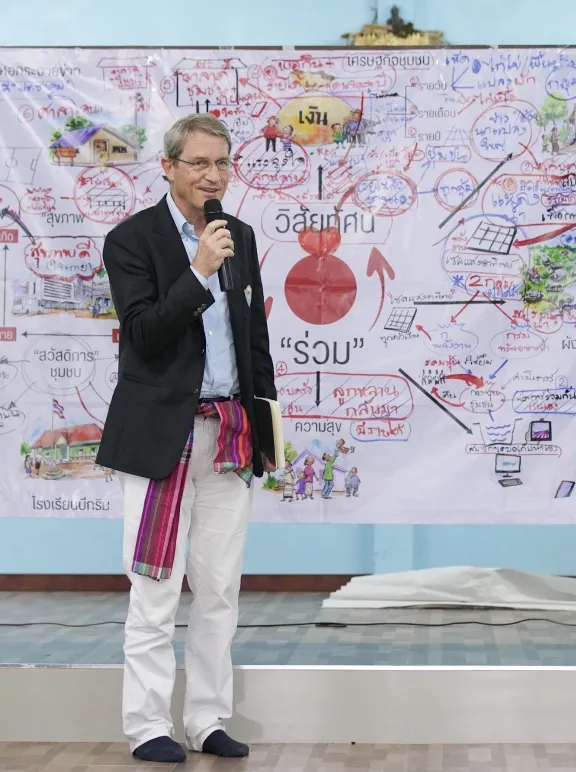 B.Grimm Boworn Smart Village Project
Boworn (village, temple, and school) are fundamental constitutions to foster a strong and sustainable community following the Sufficiency Economy Philosophy of H.M. King Bhumibol Adulyadej. In 2020, B.Grimm established the B.Grimm Boworn project in the Aranyaprathet district which consists of B.Grimm Village, B.Grimm Temple, and B.Grimm School to serve as a centre of the community, promoting the overall well-being of residents, income generating from the community's capabilities, and encouraging participation within the community.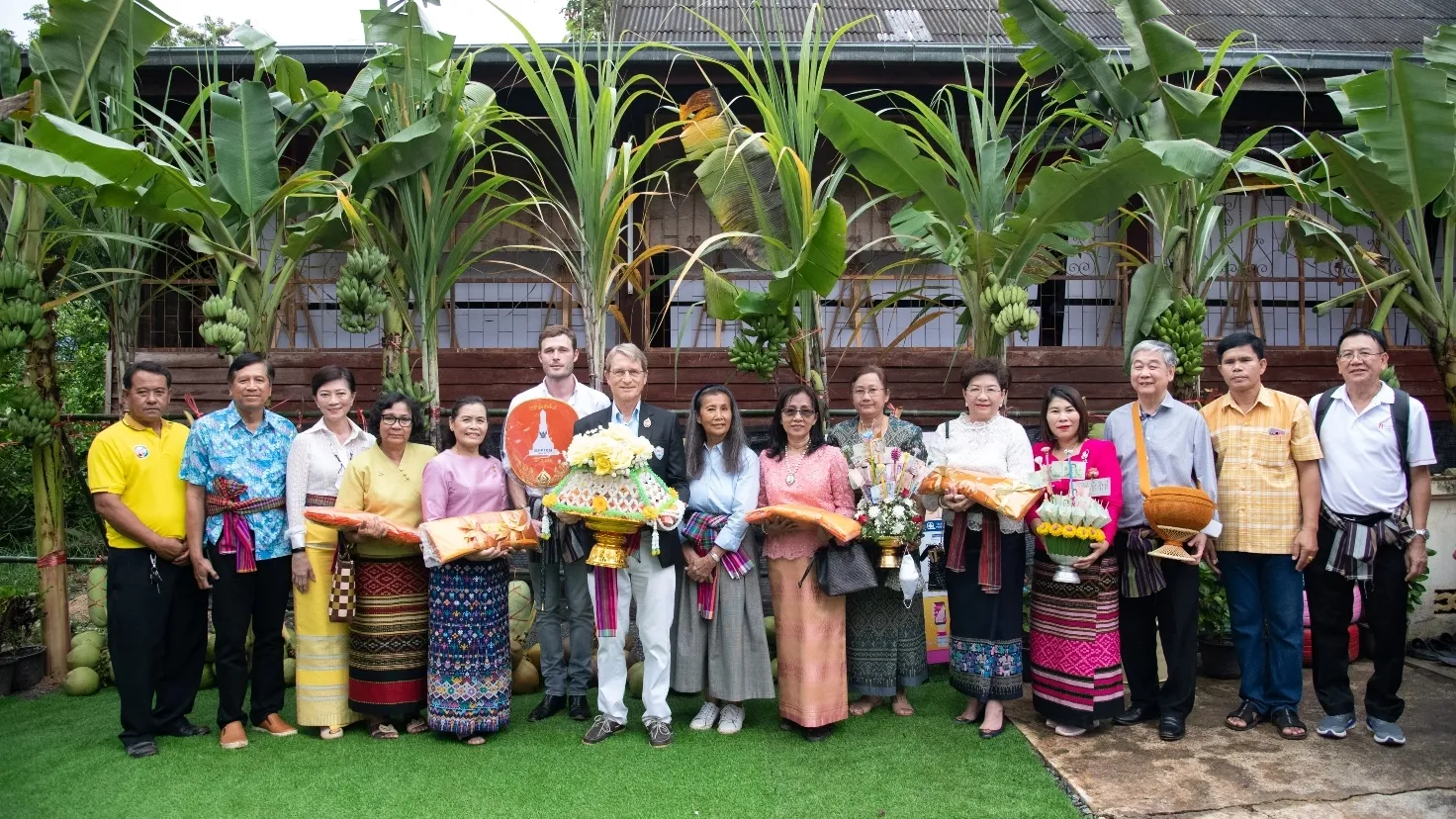 Queen Sirikit Center for Breast Cancer Foundation
Breast cancer is the most frequently diagnosed cancer in women with its incidence steadily on the rise. B.Grimm has been supporting Queen Sirikit Center for Breast Cancer, a fully integrated treatment and rehabilitation centre for breast cancer patients. Open to all women, the center provides access to quality treatment with professional advice and encouragement from the specialists.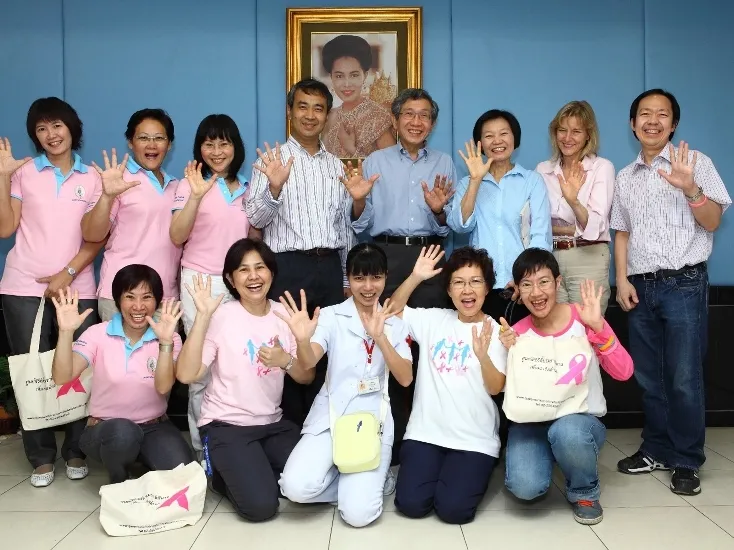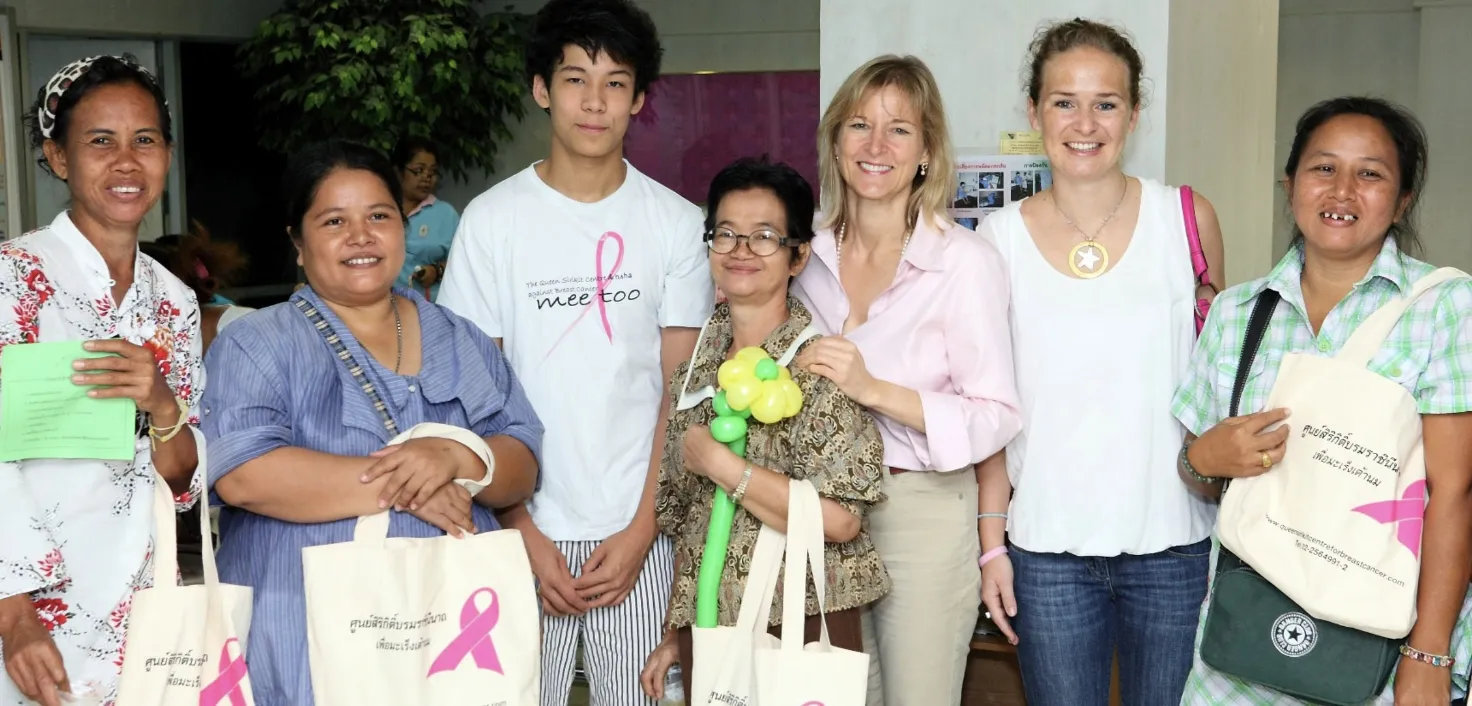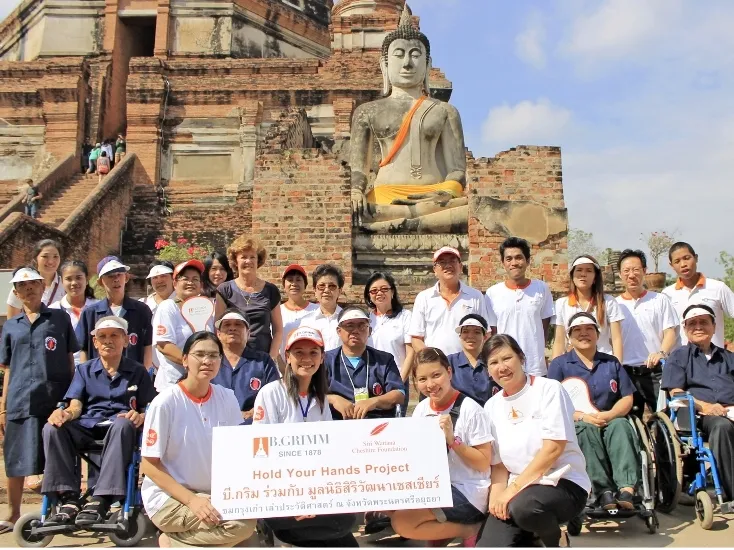 Siri Wattana Cheshire Foundation
To promote equity for people in Thai society, especially for disabled people. B.Grimm has been supporting the disabled of all races and religions via Siri Wattana Cheshire Foundation to provide a peaceful residence, education, and occupational training, for helping them overcome the challenges.
B.Grimm Fights COVID-19 with Compassion
The COVID-19 pandemic affects people's lives in every dimension. To help relieve these impacts, B.Grimm initiated "B.Grimm Fights COVID-19 with Compassion" with an aim to help and support those affected by the pandemic for over 50 million baht; providing negative pressure rooms and medical equipment to hospitals, providing health insurance to medical professionals and technicians, distributing survival bags to those in need in many areas, via government and private organisations.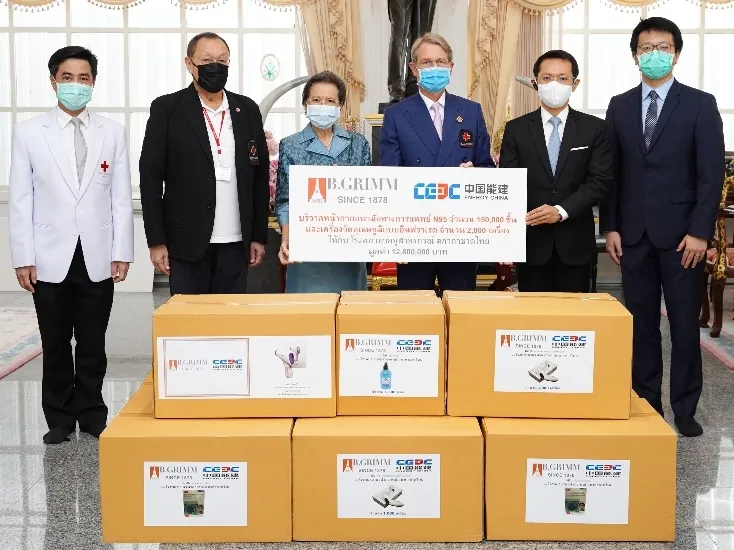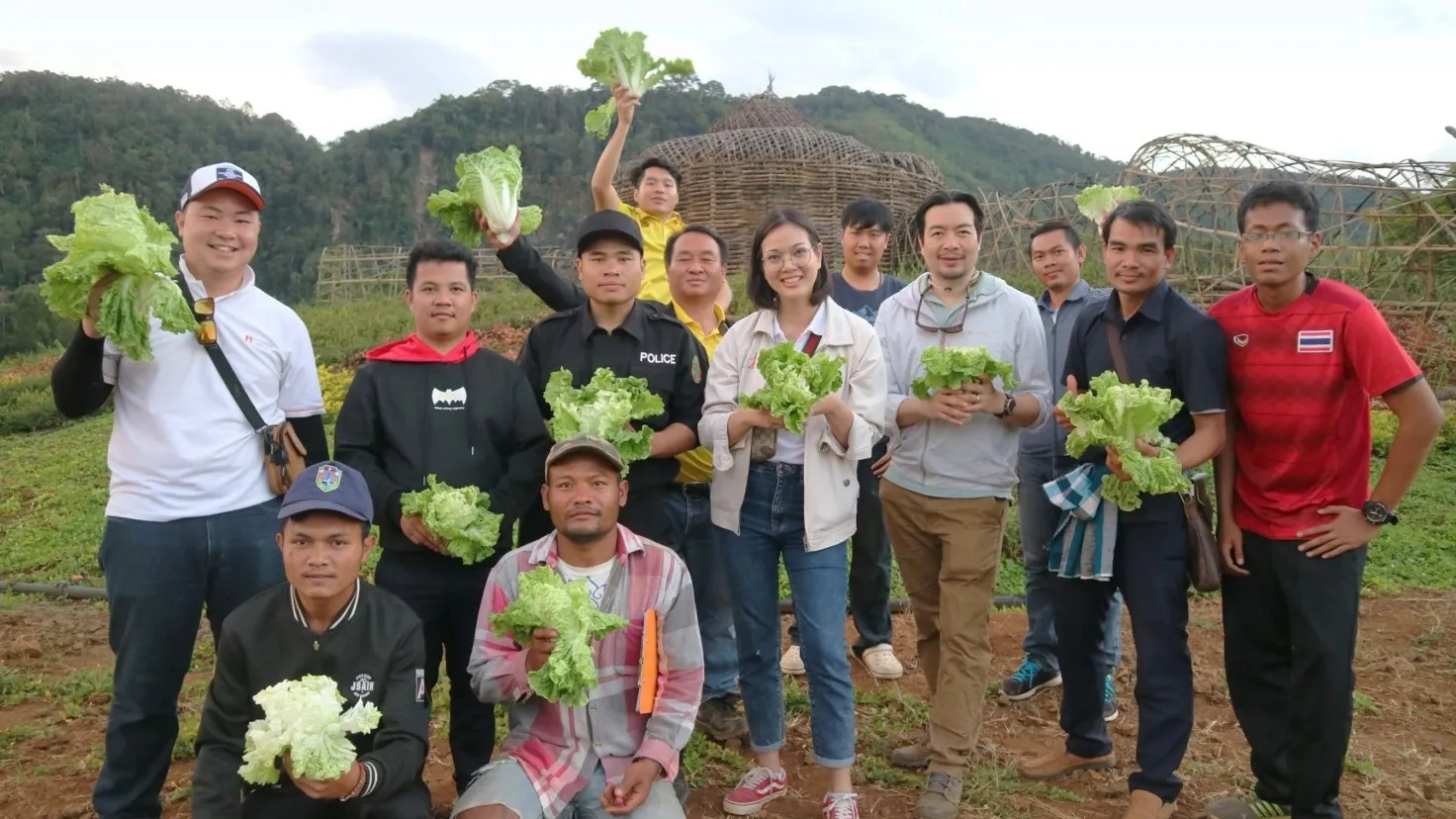 Sustainable Cultivation Centre at Xenamnoy and Xekatam, Laos
To promote a sustainable community, B.Grimm established the "Sustainable Cultivation Centre" in Xenamnoy and Xekatam next to our hydropower plant in Champasack province, Laos. This centre is open to all locals and employees,
serving as a source of knowledge and practical guideline on organic agriculture, including water resources conservation and soil quality improvement. The main objective of this project is to build careers for locals that help improve their quality of life.