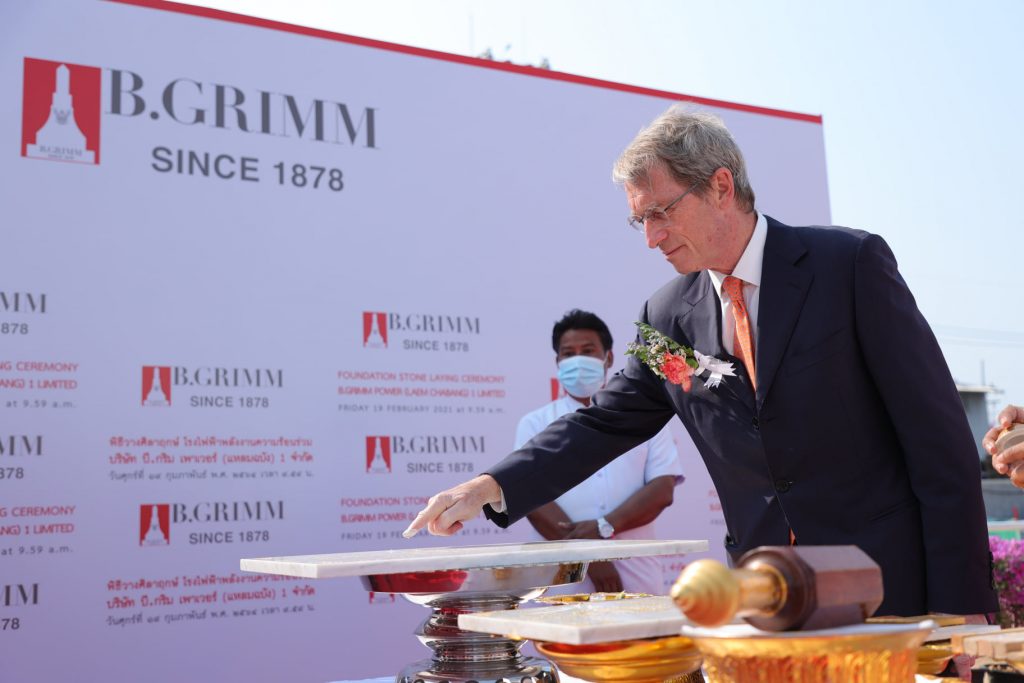 B.Grimm Power laid the foundation stone of the Laem Chabang 1 Combined Cycle Power Plant with a capacity of 140 MW, located in Laem Chabang Industrial Estate. To operate a combined cycle power plant that uses natural gas as a fuel Under the power plant model for the industrial sector, Small Power Producer or SPP to support Thai industrial sectors such as automotive, tires, packaging, gas, chemical industry continuously since 2001.
The said project is the implementation of the government's SPP Replacement plan, where B.Grimm Power is in the process of constructing a total of 5 cogeneration power plants in the EEC area, 140 MW each, divided into Distribute 30 megawatts of electricity to the Electricity Generating Authority of Thailand under the Power Purchase Agreement (PPA) for a period of 25 years.
B.Grimm Power currently has 48 projects in operation with a total capacity of 3,058 megawatts. Combining projects under construction and development will increase the capacity to 3,682 megawatts by 2025 with a target to expand power. The production is 7,200 megawatts from both domestic and international Which is currently under negotiation and study Expect to be concluded within the near future.